Welcome to Café Cognito...
Home of Moncton Blend
Drop by and stay a while.
Enjoy the calm atmosphere, coffees by Down East Coffee Roasters and the goodness of local products.
It's a good place to meet a friend or business associate.


In a hurry?
Menu items are freshly prepared to go. Calls ahead are welcome!

Let Cognito come to you!
Energize morning meetings with good coffee, tea, homemade muffins and scones. Well deserved lunches of grilled sandwiches with Moncton Blend coffee of course, will be greatly appreciated by your guests. Afternoon treats of homemade cookies (gluten free choices available) with good coffee will perk up the final hours of your meeting.
Simply order by phone 506-854-4888.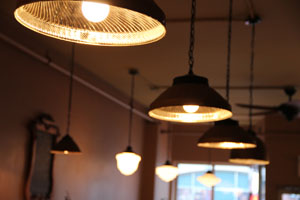 HOURS
MONDAY TO FRIDAY: 7:30 a.m. to 3:30 p.m.

Saturdays,Sundays and Holidays Closed
LOCATION
581 Main Street, downtown Moncton
Parking in front or nearby
> full address and MAP
At Café Cognito

Café Moncton Blend is served daily along with a brown roast and a black roast. You experience carefully roasted and blended coffees from